Your Success Story
Talk about what matters to you, with the people who do.
Congratulations on your success
Now comes the rewarding work of doing something great with it.
You're invited to lead your favorite people in a better direction. That's your audience.
You've learned something in your journey that will make them better. That's your gift.
It's deep, heavy work you don't have capacity to do alone. That's your reason to call me.
Storytelling tools we may use...
• Brand strategy & stewardship
• Culture development
• Websites
• Sales presentations
• Investor presentations
• Annual reports (business or family)
• Philanthropic brand alignment
• Memoirs
• Children's books
• Family primers
• Relational healing encounters
• Expressive life maps
• Commissioned art
• Charitable impact analysis
• Books
• Workbooks
• TED-style presentations
• Courses
• Podcasts
• Push engagement & rewards
• Events


@work (brand)
Whatever you're doing with your days is, by definition, what you're doing with your life. If you can't explain to yourself, your employees, or your customers why giving a portion of one's life to your brand is a good idea, your brand is inherently underperforming, and so are you.

I can help you fix that for your company or any other team you're leading.
Partial List of Clients Served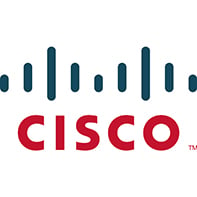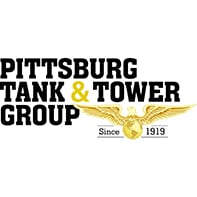 Pete is a fantastic individual, not just professionally but in ever fiber of his life. Whether inspired by his books, watching him work creative magic with my clients or being a highly satisfied client myself, I've always been impressed by Pete's thoughtful, engaging approach to life and work.
Amy Baker
Managing Partner at SPRY
Pete uncovers the truth about your brand and tells a compelling story about it. He is one of the most authentic people I know. There's no pretense or posing. He's the real deal. His work will earn the trust of your audience because it will speak their language, go right to the heart of the issues they care about, and not sound like advertising.
John Sawyer
CEO at Clear Bible, Inc.
Pete is more than just a brilliant strategic thinker. He has an uncanny ability to identify the gifts, talents, and desires of your heart – to hold them up and say "Is this what you want?" – and then to translate that into concrete strategic action, allowing you to unapologetically pursue the purpose for which you were created.
Greg Baugues
Developer Relations at Twilio
@home (family)
I create private memoirs and other legacy expressions for prominent families. The names and work samples are highly confidential, but the objective is always to help people make better sense of their "first name experiences" within their "last name contexts."
This work requires a prayerful focus on identity beyond the trappings (and traps) of success.
@heart (Passion)
I help people with capacity create passion platforms that add value to their brand, their families, and to their own embrace of life in the world. For an example of a CEO platform that created very real business value for one company, check out Max Yoder's Do Better Work website and book.
My own platform, rooted in a passion for personal outlier stories, is growing at JesusDoes.org.
Sending mail? Want to meet in person?
You'll find me at the Nexus Impact Center on the north side of Indianapolis.
9511 Angola Court, Suite 267
Indianapolis, IN 46268